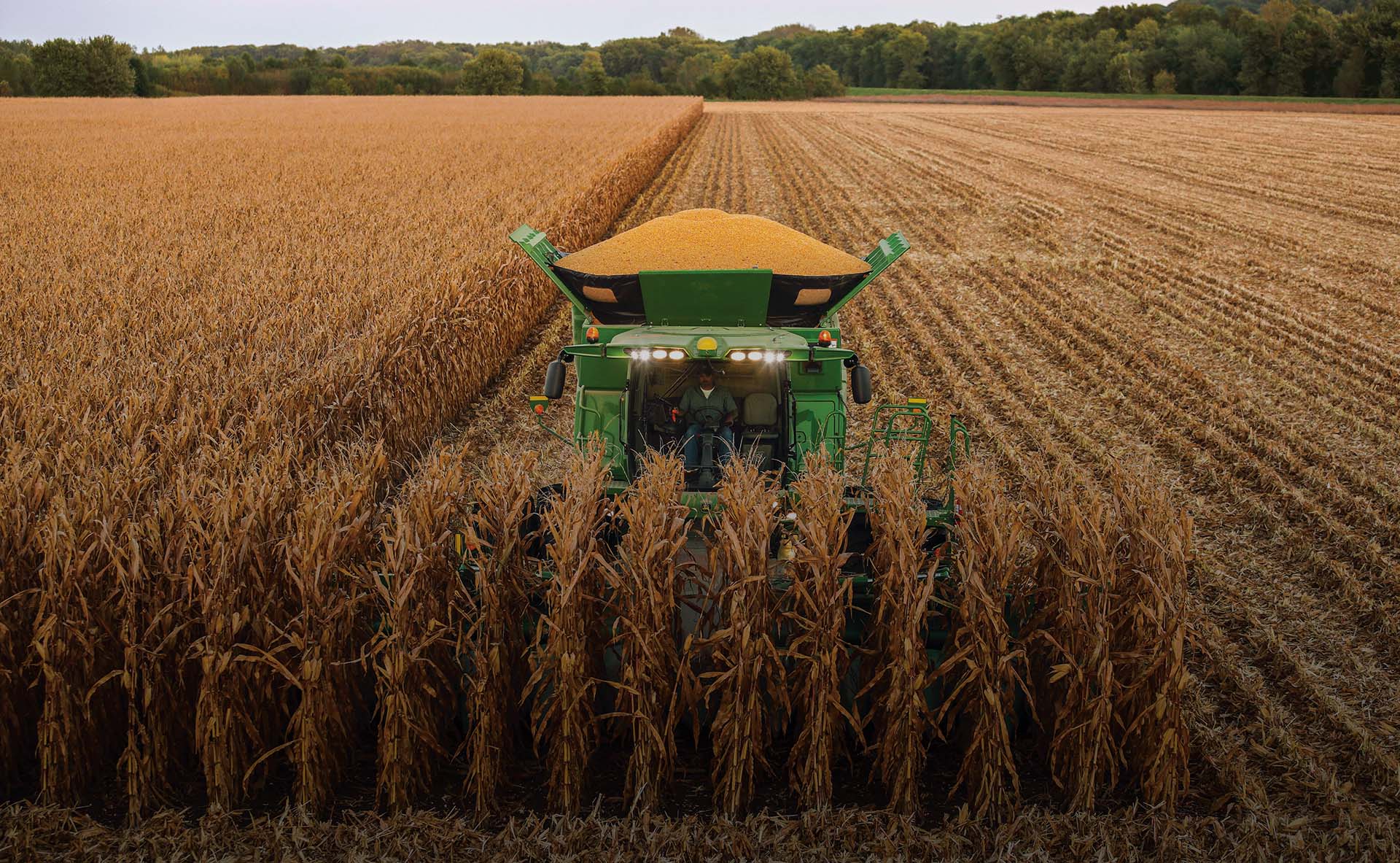 Get Out What You Put In
"Financing with 0% money - it's a no-brainer and helps my return on investment."
- Customer Quote
Crop Input Financing
Get ag financing that allows you to lock in crop input purchases and free up operating cash, all while not paying a thing until after you harvest. When you use your Multi-Use Account™, you could save thousands in interest, lowering your cost per acre.* Just use InputFinance.com to explore crop input offers near you.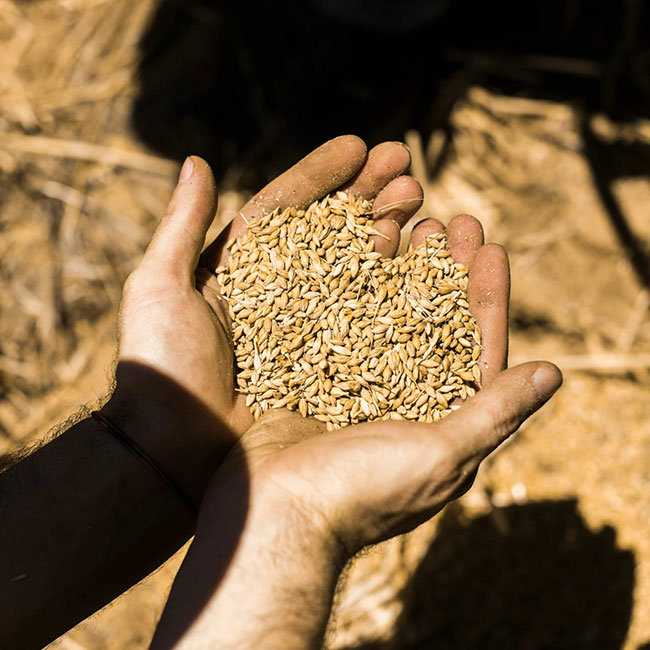 SEED
Maximize your savings by taking advantage of early purchase discounts and exclusive financing.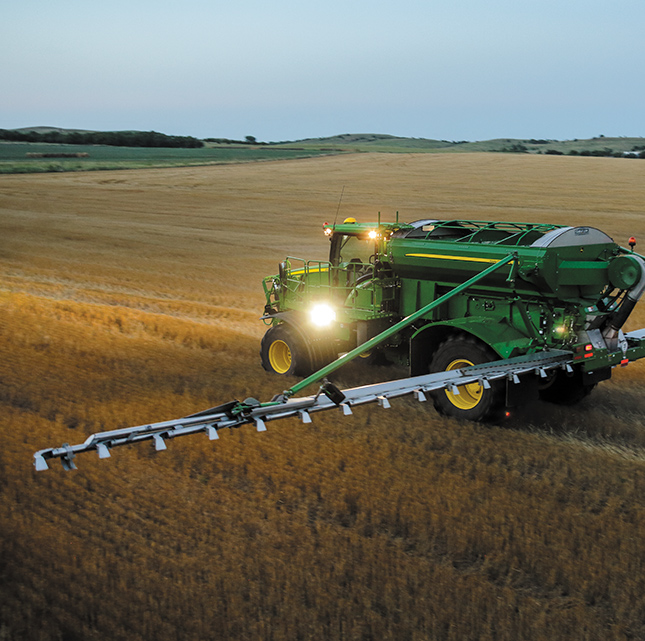 CROP PROTECTION
Finance your in-season herbicides, fungicides and insecticides to help protect your investment.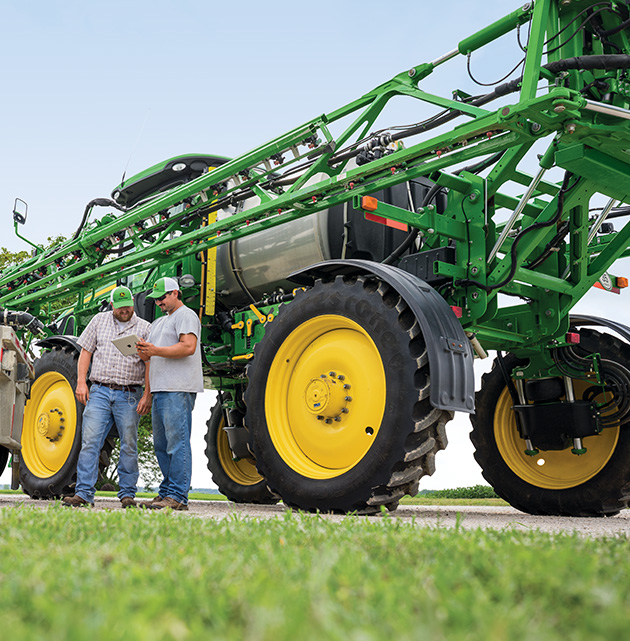 FERTILIZER
Buy your fertilizer now and pay after harvest with special financing.
Input Finance Calculator
The Multi-Use Account™ from John Deere Financial provides money-saving finance options for your seed and crop protection purchases. Use this calculator to compare your finance options and see what best suits your needs.†
Finance
Comparison
Program Example1 †
–

Operating Loan


–
Purchase Amount

–

–

Interest Charge

–

–

Net Cost

–

–

Net Savings*

–

(Getting the current prime interest rate)
1 For eligible purchases of goods and services finance charges will begin to accrue immediately on amount financed at the stated rate after which payment in full is required by the Due in Full Date. Minimum purchase and finance amount may be required. Monthly statement of account provided. Taxes, and, if applicable, delivery and freight charges will apply. Example: Purchase date of January 1, 2020 with a Due in Full Date of November 30, 2020. Representative Amount Financed ("RAF"): $100,000, at 5% APR/ACR, monthly payment is $0 for 11 months, total obligation on Due in Full Date is $104,562, cost of borrowing based on RAF is $4,562. Monthly payments and cost of borrowing will vary depending on the applicable rate and the amount borrowed. Representative amount does not guarantee offer applies.
In the event you default on this or any Multi-Use Account™ transaction, interest on all outstanding balances (including all other Special Promotion Transactions) will begin to accrue immediately at 19.75% APR/ACR from the date of default until paid in full, and you will be required to make monthly payments on this transaction equal to the greater of $25 or 10% of the original amounts financed plus interest.
† This calculator provides an estimate only based on the information you provide and is intended to be used for illustration and discussion purposes only. Your actual payment(s), payment schedule, interest costs and net savings, may vary depending on transaction terms, including applicable rates, freight and other charges. Rates and terms used for calculation purposes only and are not guarantees or offers. The calculator should not be relied upon as specific financial or other advice. There is no commitment on the part of John Deere Financial, its dealers or merchants to make any loan to the customer on these or any other terms. Payment due date assumes a statement cycle day of the 30th of the month, except February (28th day). Operating Loan interest estimate is based on the stated rate with compounding daily interest. Payments and cost of borrowing will vary depending on amount borrowed.
For purchases on your Multi-Use Account™ for Agricultural Use only. Dealers/merchants are free to set individual prices. Additional dealer/merchant fees may apply. All loans are subject to John Deere Financial approval and dealer/merchant participation. See dealer/merchant for details. Discounts or other incentives may be available for cash purchases. By selecting the purchase financing offer, consumers may be foregoing such discounts and incentives which may result in a higher effective interest rate.